Description
Concept Linear Firestops & Trapezoidal Fireblock consist of rigid slabs of non-combustible mineral wool cut into strips and trapezoidal profiles.
Purpose
Concept Linear Firestops are designed to prevent the passage of fire at the point where walls meet concrete soffits and profiled metal decking. The Linear Firestop strip can also be used as an expansion joint in masonry walls.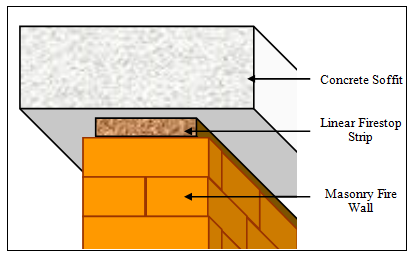 LINEAR FIRESTOP BETWEEN MASONRY WALL AND CONCRETE SOFFIT
Dimensions
Concept Linear Firestop Strips are supplied 1200mm long and factory cut to suit the aperture to be filled. Concept Firestop Blocks are supplied to suit the trapezoidal profile of the metal decking specification.
Fixing
Concept Linear Firestop Strips are push fitted into place. The insulation must be compressed by approximately 5% and must fit tightly and completely. All joints must be tightly butted. If the gap to be filled is between two building elements which may separate during a fire, the two components must be connected with steel brackets to ensure no separation occurs.
Trapezoidal Firestop Blocks are friction fitted into place. If the block overhangs the masonry wall by more than 50% of its size, it should be fitted to the deck with steel fixings at a max of 400mm centres. Where necessary, small gaps and un-even surfaces can be filled using Concept Intumescent Mastic
Standards and Performance
The mineral wool slabs used in the production of Concept Linear Firestop strips and blocks are non-combustible to BS476: part 4: (1984).The product range has been independently tested adopting procedures and criteria from BS476 : part 20 : (1987) Concept Linear Firestop strips and blocks comply with the provisions of Approved Document B3 Volumes 1 and 2 of The 2000 Building Regulations (2006 edition).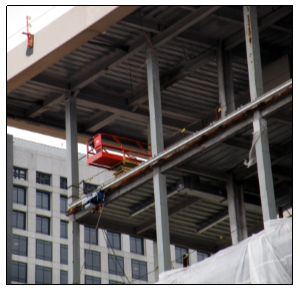 PROFILED STRUCTURAL DECKS USED TO CREATE INTERMEDIATE FLOORS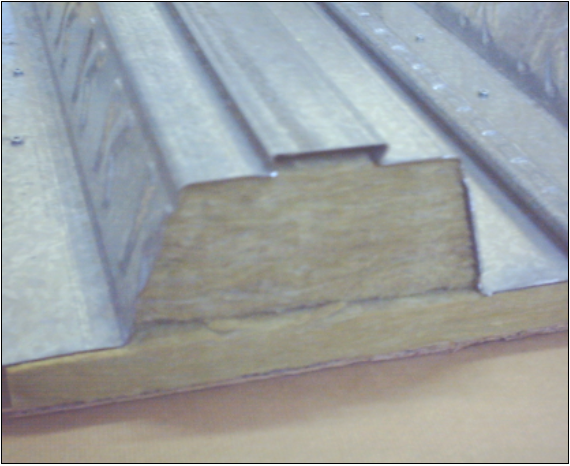 LINEAR FIRESTOP & FIRESTOP BLOCK
FILLING THE VOID UNDER A PROFILED METAL DECK
Accessories
We offer Concept Intumescent & Acoustic Mastic to use in conjunction with our range of fire rated strips and blocks. As well as fire rated profile fillers we also offer a range of foam fillers supplied to suit any profile and all applications.
Please contact our sales department for further information.